Posts tagged
Cash For Junk Cars Cleveland

Cash For Junk Vehicles in the Cleveland Area
We pay cash for junk vehicles in the Cleveland area! We are the exact guys that you wanted to find. Don't waste you whole day searching around for the perfect company or "Random Tow Guy" to sell your car to. Just call us and we will pay you cash for your scrap vehicle while providing free car removal. We don't try to "screw" people. We try to guarantee top dollar in town. We are a licensed and certified company that you can trust. We are one of the very few companies in town that operate legally, so you can trust that you are selling your car to good hands.
We buy all kinds of cars…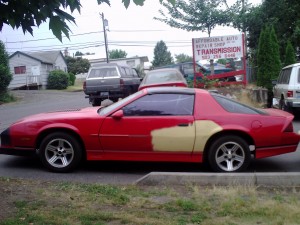 Wrecked
Running
Not Running
Old
Smelly
Junky
ANYTHING!
When you call us, we will answer the phone happy to hear from you. Any questions that you may have, will get answered quickly. If you decide that you want to sell your scrap car to us, then we will get you all set up in our system. After that our dispatcher will call you to schedule out a good time for us to have a tow truck come over to remove that  car. Paying cash for your junk automobiles in Cleveland is what we do.
When our truck shows up, they will have payment for you. The only thing that you need is I.D, keys to the car, and a title (We can buy cars without titles also) The driver will have a bill of sale for you to sign, and then will load up the vehicle to get it out of there. Then the car will be out of site, and out of your hair! So easy, so simple.
Look, you want to go to a place who are rude and are just trying to get you off the phone.  They don't care about getting the best quote for your car, they are looking to take advantage of you.
We don't operate like that and we have an issue with companies who do.  These types of companies are giving good places like us a bad name and we don't appreciate that type of business.
Well, at least you have an idea about us and are looking to not only get the best prices for any junk vehicle, but are also looking to get the best customer service.  We know that customer service is part of making sure that customers are happy and we know that once people get off off the phone with us they get off the phone smiling.
So now you know the process of how easy it is to get cash for your clunker in Cleveland. So give us a call today and lets get this old junker out of your hair so that you never have to deal with it again.
It is important that you give us a call so that we can get you set up in the system for a free removal.
CALL TODAY
216-220-7167