burnz720
This user hasn't shared any biographical information
Posts by burnz720

You are cruising around in your convertible when BAM, some knuckle head slams into the side of your beautiful, well, scratch that, your now junk vehicle. At first, you are dazed and think that this must be a horrible dream, but as the stars clear from your vision and you turn your head to the side, the whiplash injury is already setting in. This isn't good and you know it. The person that caused the collision is sheepishly waving and calling out, "I didn't see you! You just came out of nowhere! Maybe you should get something bigger and brighter next time." As if it was somehow your fault they failed to stop at the red light or yield at the turn about. You exchange insurance information and call your chiropractor.
The last thing you want to deal with is the damage done to your car. Within a few days, the adjuster will come over and write you a check, as well as total out your vehicle and give you a brand on your title, making it clear that you are now the unhappy owner of something salvaged. The passenger door doesn't even open anymore and the window is in a zillion pieces inside of it as you had them rolled down when you were hit. What is left of your heated side view mirror appears to be some frayed wires and a bent piece of scraped up plastic. You want nothing to do with this car anymore. It is complete and utter garbage and if you could take it to the dump even if you had to pay hundreds of dollars to do so, you would. Fortunately for us, the dump won't let you drop it off, and luckily for you, we will pay you money in order for us to take it and recycle it.
Doesn't that sound more enticing? Plus, you are doing the world around you a favor instead of adding to another land fill.
Salvage titles devalue your vehicle and so many potential buyers cringe when they find out you aren't trying to sell something clean. No matter how pretty it looks now, its history report screams out, "This is trash." At Junk Car Cleveland, brands don't frighten us away. In fact, we will be more than happy to pay you cash for it on the spot and tow it away for free. You may be wondering why we would be interested in such rubbish. Allow me to explain. Crushing cars does a number of things. It takes up less space, obviously, but the metal can be scrapped and reused. On average, 65% of cars parts are steel and iron. There is a very high demand for this and it totals over 76 million tons every year. Not to mention that reusing old metal actually uses 74% less energy than it would take to create it brand new. Recycled metals are also more sought after because they cost less, as there is no fee to pay for mining more ore involved in the pricing.
Once we crush your car, it will be torn apart and cut into tiny pieces and then divided by metal type. Your scrap vehicle will ultimately be shipped all over the world in thousands of pieces and maybe one day, it will be used in the very frame of your future vehicle. Call us now to talk with someone about getting that unwanted 2,000 pound paperweight out of your life.

Junk your Vehicle in Cleveland, OH
We are the the top rated company when it comes to junk a car Cleveland.
[To the tune of "'Ole Man River," from the musical "Showboat"]:
'Ole Man River, that 'Ole Man River
He must know somethin', but don't say nuthin'
He jes keeps rolling, he keeps on rolling along
He don't plant taters, he don't plant cotton
And 'dem that plants 'em, are sure forgotten
But 'ole man river, he keeps on rolling along
You and me, we sweat and strain,
Body all achin' and racked with pain
"Lift that barge," "tote that bale"
You get a little drunk—and you land in jail
I gets weary, and sick of tryin'
I'm tired of livin', and scared of dyin'
But 'ole man river, he jes keeps rolling along
Some could think that this song is a testimony to the Ohio River—but is it not; it was written in reference to the Mississippi River. Still, the Ohio River chugs along every day, unhindered by the changing of seasons, weather, politics, and the economy.
Junk your vehicle in Cleveland, Ohio and we will get you taken care of. We realize that we have a tradition of greatness here in the City of Cleveland. First, the city itself was named after a war veteran (General Moses Cleveland). Secondly, the Ohio River has served as the "river to freedom" for many slaves as they traveled by night to avoid slave owners and slave catchers. The Ohio River was the means by which many slaves abandoned their harsh lives on the plantations of southern colonies and started afresh in a place (Canada) where they could be free to live out their lives without the domination of fear.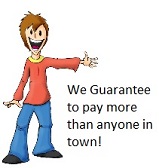 We want to continue to be a place of freedom—financial. We respect the history of our great state and much of what history has shown us. The Ohio River is merely a body of water, but it has been so much to so many who desperately longed for freedom. Do you long for freedom from car companies that only want another car to sell? Do you want financial freedom such that you can get that new car you need, or gain a little bit of extra money to help you through a hard time? If you have this inner longing, we are here for you!
One of the ways to find extra cash is to junk your automobile. Junking a car requires a few things. First, junking a car mandates that you clean all of the items and accessories out of your car. The steering wheel covers must go; the portable GPS must disappear, as well as the spare change and receipts in your car pocket. The spare tires, lubricants, and windshield scrapers in the back of your trunk must go as well. You have to clean out your cassette tapes, CDs, and other recordings from the car. You have to check under your driver and passenger seats for items you may be missing.
The next step to junking your vehicle is to hand over the car registration. The car license tag should go to a Division of Motor Vehicles near you, while the car title should go to the car tower.
You may not know it, but we can actually tow and buy your car! All you have to do is call us and let us know that you want to junk a scrap clunker with us. Next, we will contact you back (if not in the same day) and inquire about the car's condition. This helps us to properly assess your car so we can give you a proper amount for your car. We don't want to cheat our customers—only help them. Imagine the tragic end of some customers at other car companies who expect a pretty penny, only to find that their car is worth JUST PENNIES!
Next, you provide an address as well as a day and time you want to junk the automobile and we will pick it up on the day and time specified—whether you're home or not. When we arrive on the scene, we will give you hard, cold cash for your vehicle. It's that easy!
We want to be the financial breakthrough you have wanted for a long time. We realize in this economy that tough times call for innovative measures. This is why we tow the cars of our customers—we don't want our customers to spend extra money to bring their cars to us. We want to do everything we can, like the Ohio River, to lead our customers to financial freedom with money in their hands!
If you are in the Cleveland, Ohio area and need to junk your clunker for cash, please come see us. Though times have changed, and though the Ohio River doesn't transport as many goods as it used to, we want to take up the work of "'Ole Man Ohio." Let us continue to be the freedom that so many long for. You don't have to submit to car companies that want to enslave you. You can be free today.

How to Junk your Automobile in Cleveland
You might be wondering how to junk a vehicle in Cleveland, Well Cleveland is named after General Moses Cleveland, a ranking officer in the American Revolutionary War. Cleveland chose the spot in Ohio that he thought would be a great place for settlement, and drew up the plans for the creation of a city. The city was identified as "Cleveland" (without the "a") and still bears the name of its founder today.
With all the American Revolutionary history running through the veins of the city of Cleveland, we are proud to serve the city's citizens. Remember, we too, like General Cleveland, desire to lead the car revolution. To this end, we would like to help our customers understand the process of how to junk a scrap vehicle.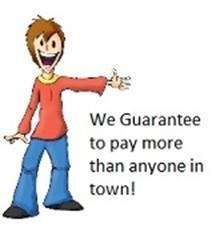 The first step in how to junk your vehicle with us is to remove all the personal paraphernalia from the vehicle. Anything from old car key chains, to worn-out wallets, headphones, old CDs and cassette tapes, to old receipts, change in the car pocket, cigarette lighters, cell phone chargers that no longer work, floor mats, car deodorizers, windshield scrapers, car lubricant liquids, spare tires, etc. All these things should be removed from the car before the car is towed and then junked.
The next step is to take care of car registration. To do this, you will need to turn in your license plate and car title. By so doing, you are giving up your right to own the vehicle; you are essentially saying that you are no longer the car's owner anymore and that the car is no longer in operation. Since the car title and license tag are only needed for operative vehicles, you must give it up because the vehicle that once owned the license plate and car title is no longer working.  In order to accomplish this step you need to remove your plates and return them to the Department of Motor Vehicles.
We specialize in buying vehicles and then paying the customer money.  The most money we can get the customer is what we will strive for.  Why call a junk place to scrap your automobile?  I will tell you why.  Not only do we offer the most cash in town, but we thrive in customer service that works and tries their hardest to get you what you are looking for.
If getting your pockets full of money is what you want, you have come to the right place to get that done.  We operate in and around the Cleveland area, so you don't have to worry about the out of town companies trying to scam you.
Some other buyers might give you a nice quote, but, their intentions on paying you that is zero to none.  They will give you a high price just to get you to quit calling around, then once they show up, they will tell you that you are missing parts or the parts you do have, they will tell you are not the original parts.
Call us today so that we can give you a straight up honest quote over the phone.

Removing your Junk Vehicle in Cleveland
If you want to remove a junk vehicle in Cleveland you have come to the right place. Most Cleveland residents have done very little background on their own city and know very little trivia about the place they call home. We decided to do a little research to aid us in this endeavor. Did you know that city of Cleveland was named after a Revolutionary War General, General Moses Cleaveland? The city itself was to be originally spelled like the General's last name, but a newspaper editor had to cut out a letter of the last name in order to print a story. As a result, he cut out the "a" from "Cleaveland" and left "Cleveland." The name has been what it is ever since. Cleveland has a Revolutionary War history that adds to its identity.
The NBA team the Cleveland Cavaliers has also been a signature feature of Cleveland life. The mascot itself, the Cavalier, is of French origin and refers to a horseman (the French word chevalier meaning "horse"). Later on in America's battle with the English, the word "cavalier" came to mean a loyal support of King Charles I. When the Cleveland team adopted "Cavalier" as their mascot in 1970, the reason supplied as to why the team should adopt the name was that "The name Cleveland Cavaliers represents a group of daring, fearless men whose life's pact was never surrender, no matter the odds." Even the name of the Cleveland NBA team has an origin, a history.
And in the same way that Cleveland has a history, and its sports teams have a history, so do we. We have a history. From the beginning, we've always had a knack for selling things. The car business became a huge niche for us because we could sell and buy and help others while helping ourselves. It became a perfect way for us to provide a service that has customer demand while also helping car businessman and other car dealers who may need junk vehicles for various purposes. We have also had a few knocks and bumps along the way that have ended in failure. We have had our time to mourn those and have learned from them in the best ways we could. Those failures, though, have prepared us to be where we are today, doing what we're doing today. We wear our "battle scars" proudly because without them, there would be no successful Junk Car Boys business.
We know how to junk an automobile, as well as how to remove cars. We supply our own towing service whereby we can remove an owner's car by the owner calling us, setting up a time, and having us come by, pick the vehicle up, while placing cash in their hands. When we remove your scrap vehicle, we will not charge you towing fees. We are aiming to get your business, and the last thing you need is extra fees. We are interested in supplying a free towing service because you are important to us, and we need your business.
If you want to junk your clunker, and need to remove your car, please feel free to contact us, to ask any questions that you have. Like a cavalier, we will be loyal and helpful, from the time you first call us until the sale is complete.
In these trying times in which people often disappoint, let us be the car company that won't. If you need to remove your car, give us a call or visit us online.

Where to Junk a Vehicle Cleveland
Many people ask where to junk a vehicle in the Cleveland area, well Cleveland is considered to be "The Rock and Roll Capital of the World" thanks to the Rock and Roll Hall of the Fame and the Rock and Roll Hall of Fame Museum. It is the place to go in Cleveland if you ever want good music.
We are the place to go if you ever want good cash for selling us your car. There is no place better to go to junk your vehicle than us.
The process requires returning tags, license plates, and removing favorite possessions. But even after all this, you still have to make sure the car goes to a good place that will give you significant cash for your junk vehicle.
Where do you go to junk a scrapper? That's a good question. There are numerous places all over the city of Cleveland to junk your car. And they will probably tow your vehicle—though some may not. And they may even pay you cash, but the amount they pay will differ from ours. The cash they promise you will be different from what they actually pay. By the time they arrive in your yard to tow your car, they will leave less money in your hands than they promised. You might have been promised $1,000, only to get $800, or $600 only to get $320, etc. What you get will not match their word. Sadly enough, a lot of car companies are about this. They want your junk automobile, but will not do what it takes to please the customer.
We do exactly what we promised as promised. When we promise we'll be there at whatever time, we will be there. When we promise you a price for your car, we will deliver as promised. We do everything on the straight and narrow so that you can know how serious we are in doing business with you.
We need your cars. Without you selling us your cars, we could not thrive as a business. There are many car businesses all across the city of Cleveland as well as the state of Ohio, and you could choose any of them to sell your car to. We realize that, should we not supply what our customers need most, they will go somewhere else to get what they want. Where to junk your clunker? The places are endless and you can go anywhere you want to go. You could research all the places you're interested in and then choose where you would like to junk your vehicle.
And you don't have to choose us. You don't have to come into our place and choose us as the place where you want to junk your scrap vehicle. However, at the same time, we want your business. We want you to come to like our fair pricing, and our desire to educate you at every stage of the junk car process.
Call us today for the best experience you ever had!

Junk Removal in Cleveland Ohio
I'm sure your sick of looking at that car right? Luckily we specialize in car removal Cleveland, Ohio. You don't need to hold on to that nasty looking thing any longer. Maybe your holding onto it for sentimental value. We totally understand. We are guilty of the same thing at times. There are just some cars that have so much history that you feel attached to it and don't want to let it go. Its tough, but its so worth it.
Just imagine it…your neighbor's are happy, your yard looks clean, and the sun is shining. You can be proud of where you live again. Its time to get that yard cleaned up and in shape. It's going to take a little bit of work, but after that it will be easy to maintain. So take the plunge and get started. If you have a scrap car in Cleveland, then call us! We are the best in car removal Cleveland, Ohio.
We are very eager to help you and very happy to get a call from you.
We will make sure that you are taken care of.
How many times have you been driving down the road and all of a sudden your car starts making weird noises?  How many times would you start ranting and raving about the situation? How many people hear the noise and immediately know what the problem was? Not many, I know sometimes if I would investigate the situation deep enough on my own I would eventually figure it out.  However, not many people have that type of ability to figure it out.  Some people once they start hearing a noise there looking to get rid of it right away.
Well if you are one of those people, that are looking to scrap that vehicle, then you would want to go through a place like us.  We are an honest straight forward company who makes sure that you are given the best quote possible.  Once you call us, you might as well quit calling around, because we are the most legit company int the industry and we are here to share what we have with you.
Why I say legit, is because there are a lot of people out there or should I say companies, who are trying to take advantage of people all day, trying to get their vehicle for pretty much nothing.  The way that they do this is by giving you a nice quote over the phone expecting you to quit calling around, only to show up and try to low ball you for your vehicle.  That is horrible and not good business practice.
Luckily for you we are a company that is here to make sure that, that doesn't happen.
You can feel confident that once you contact us you will be taking care of.
Call us today for a free quote!
Talk to you soon.
Call (216) 220-7167
Start getting Cash For Cars Cleveland

Cash For Junk Vehicles in the Cleveland Area
We pay cash for junk vehicles in the Cleveland area! We are the exact guys that you wanted to find. Don't waste you whole day searching around for the perfect company or "Random Tow Guy" to sell your car to. Just call us and we will pay you cash for your scrap vehicle while providing free car removal. We don't try to "screw" people. We try to guarantee top dollar in town. We are a licensed and certified company that you can trust. We are one of the very few companies in town that operate legally, so you can trust that you are selling your car to good hands.
We buy all kinds of cars…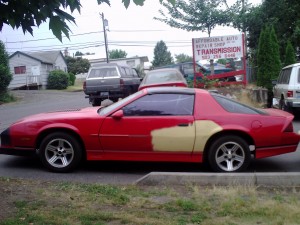 Wrecked
Running
Not Running
Old
Smelly
Junky
ANYTHING!
When you call us, we will answer the phone happy to hear from you. Any questions that you may have, will get answered quickly. If you decide that you want to sell your scrap car to us, then we will get you all set up in our system. After that our dispatcher will call you to schedule out a good time for us to have a tow truck come over to remove that  car. Paying cash for your junk automobiles in Cleveland is what we do.
When our truck shows up, they will have payment for you. The only thing that you need is I.D, keys to the car, and a title (We can buy cars without titles also) The driver will have a bill of sale for you to sign, and then will load up the vehicle to get it out of there. Then the car will be out of site, and out of your hair! So easy, so simple.
Look, you want to go to a place who are rude and are just trying to get you off the phone.  They don't care about getting the best quote for your car, they are looking to take advantage of you.
We don't operate like that and we have an issue with companies who do.  These types of companies are giving good places like us a bad name and we don't appreciate that type of business.
Well, at least you have an idea about us and are looking to not only get the best prices for any junk vehicle, but are also looking to get the best customer service.  We know that customer service is part of making sure that customers are happy and we know that once people get off off the phone with us they get off the phone smiling.
So now you know the process of how easy it is to get cash for your clunker in Cleveland. So give us a call today and lets get this old junker out of your hair so that you never have to deal with it again.
It is important that you give us a call so that we can get you set up in the system for a free removal.
CALL TODAY
216-220-7167