Home
Cash For Cars Cleveland
Cash For Junk Cars
Junk Car Cleveland – Cash For Cars is a professional junk (Damage) vehicle buying service that performs junk removal and pays top cash for automobiles around Cleveland, Ohio. We provide Free Towing of your Vehicle and help you Sell Your Car Without any Hassles or Expenses. We are really big on customer service, and that is our #1 concern. We appreciate every single customer that we have, because we know without you…there would be no "us."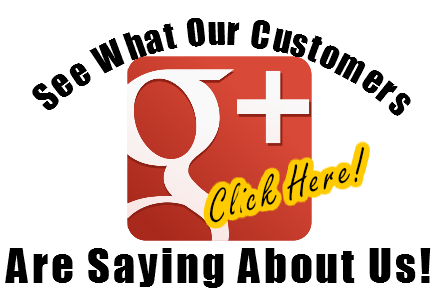 Sell your car to us and we will send out a tow truck with money to get your car. We buy scrap cars in Cleveland, Ohio!We know finding a cash for scrap vehicle Cleveland company can be a bit time consuming, and let's face it, a bit frustrating. But we promise that you will enjoy selling your junk vehicle to us. There is no haggling! We give you a quote over the phone instantly. Get cash for your junk vehicle today!
We do removal of any Junk, damaged, wrecked,  or unwanted vehicles from your property for Free.
We provide extremely easy junk removal, or towing for your damaged, old, wrecked car. We send out a tow truck to pay you, and tow the wrecked car away for free! We also buy cars with no titles. We make it simple for you to sell your car today.
Junk Car Cleveland serves all the Cleveland – Mentor – Lakewood – Parma areas.
If you have a vehicle that you are still paying insurance on but aren't using, just forget about it. Instead, let us pay you. We are giving cash for cars in Cleveland! We guarantee you'll love our professional car removal service.
What Happens When We Get Your Vehicle?
There are a few different routes we take. It depends on the condition of the vehicle and the market value of it. Are people looking for parts off of it? Or is it not a very popular fixer upper? These questions and many more come into play when we are trying to figure out what we can possibly do with your vehicle. Most of the vehicles we do tow away are typically ones that get salvaged for parts and then crushed.
Give us a call and we can usually get to you same day.
That's right, same day pick up for whatever vehicle you are looking to get rid of.  If you car is beaten, bruised, bent, or broken, we are here to take care of you.  We will buy your car right over the phone.  Once we have your permission, we will get you set up in our system for a free pick up.  Our dispatch will contact you to set you up with a time to come and pick up your vehicle.  Wherever the car is located in Cleveland, we will come and get it out of your sight.  We do service surrounding cities as well and we have a travel radius of up to 40 miles.
Our process is very simple, it doesn't take much to get you on your way to having that scrap vehicle out of your life forever.  Is that hunk of junk on your property wasting away? Right out there on the front lawn where everybody who passes by can see it?  Are you the laughing stock of your neighborhood?  Are you scared of calling somebody to come and tow it because of all those ridiculous fees you might accrue?  I bet you are wishing that there was a company you could call that would take that piece of metal away, somebody who wouldn't charge you those crazy fees that other places charge.
Well you have found us, and not just any company; only the best company in all of Cleveland! We are a one stop shop for all your junk automobile needs.  We pride ourselves in being the #1 rated car buyer in the area, not only with getting you the most cash for whatever you might want it for, but also in customer service.  Even though that is a bold statement for me to make, it is a legit one.
You have choices you can make right now.  There are so many cash for scrap car companies out there that will promise you a mansion only to show up and instead hands you a shack, or you can go with a legit company who is licensed, bonded and insured.  We don't lie, cheat, or steal.  We definitely will not try to take advantage of our customer's.  Because of you is why we exist today.  If you are looking to get rid of that vehicle call us now, we can usually do same day pick up and of course it is always based on time.  Come see why all of Cleveland, OH comes to us, for all their scrap vehicle needs.
Cash For Junk Cars
Call Now To Get A Quote